Simple steps from data to insight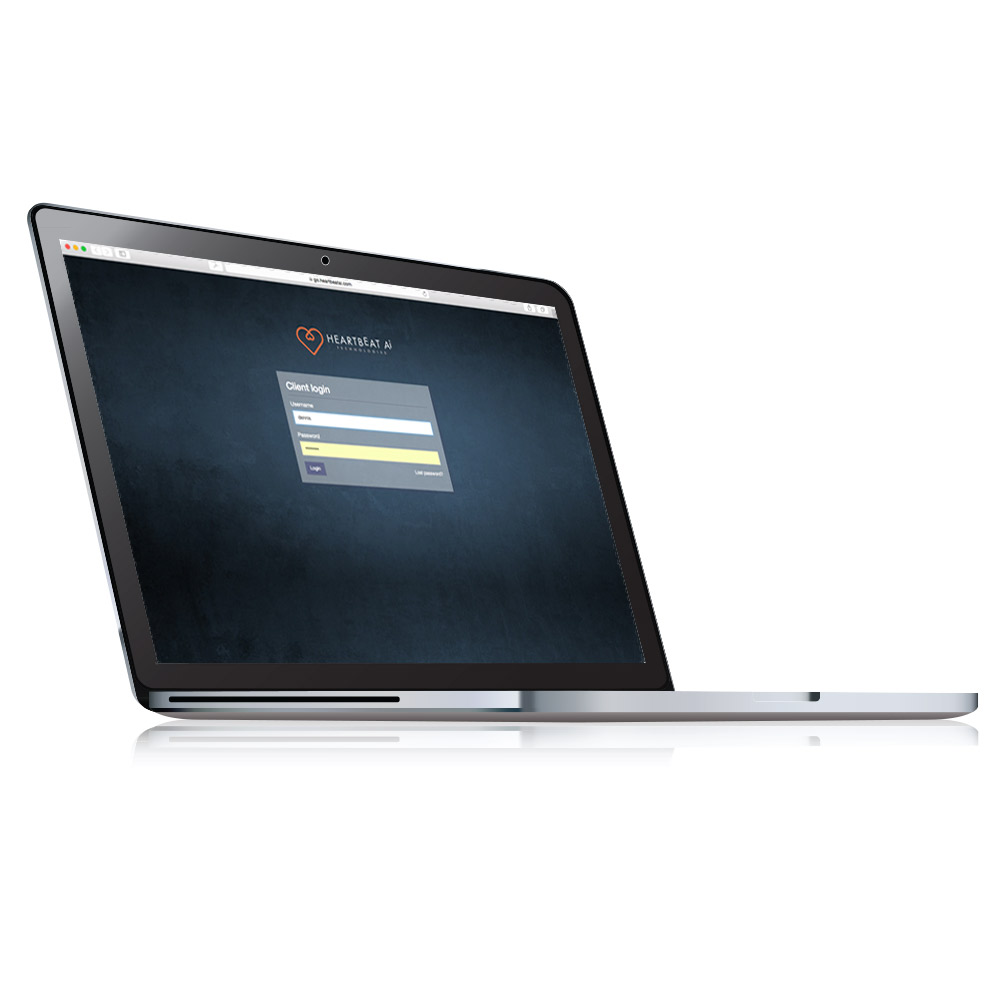 Our platform facilitates a journey from a raw data upload to a rich dynamic dashboard with an optional CSV data append in just minutes. We can train your team to use our self-serve platform, or we can do it all for you: from data collection to uncovering insights to tell a story.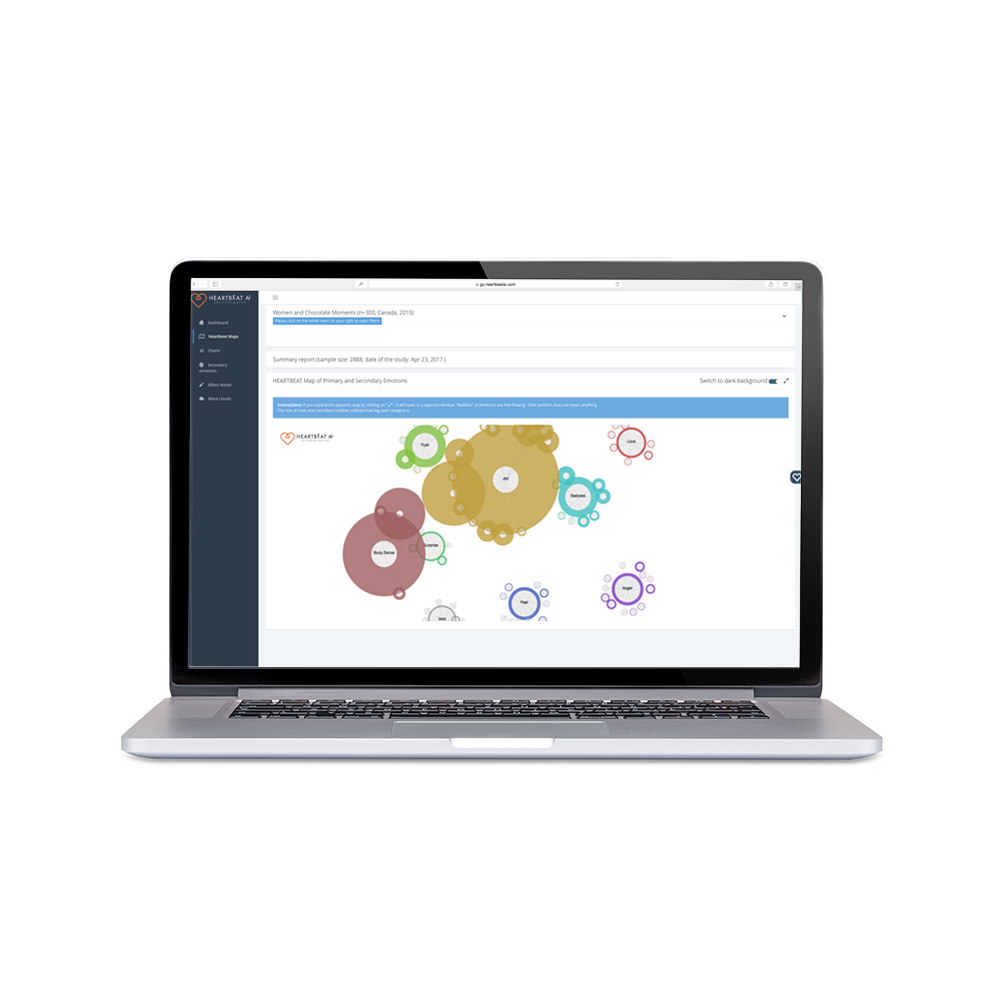 Heartbeat Maps represent the complexity of human emotions: rich, colourful and always moving - check out for yourself!
Easy to understand, regardless of context
Primary emotions are easy to understand because they are universal to all human beings.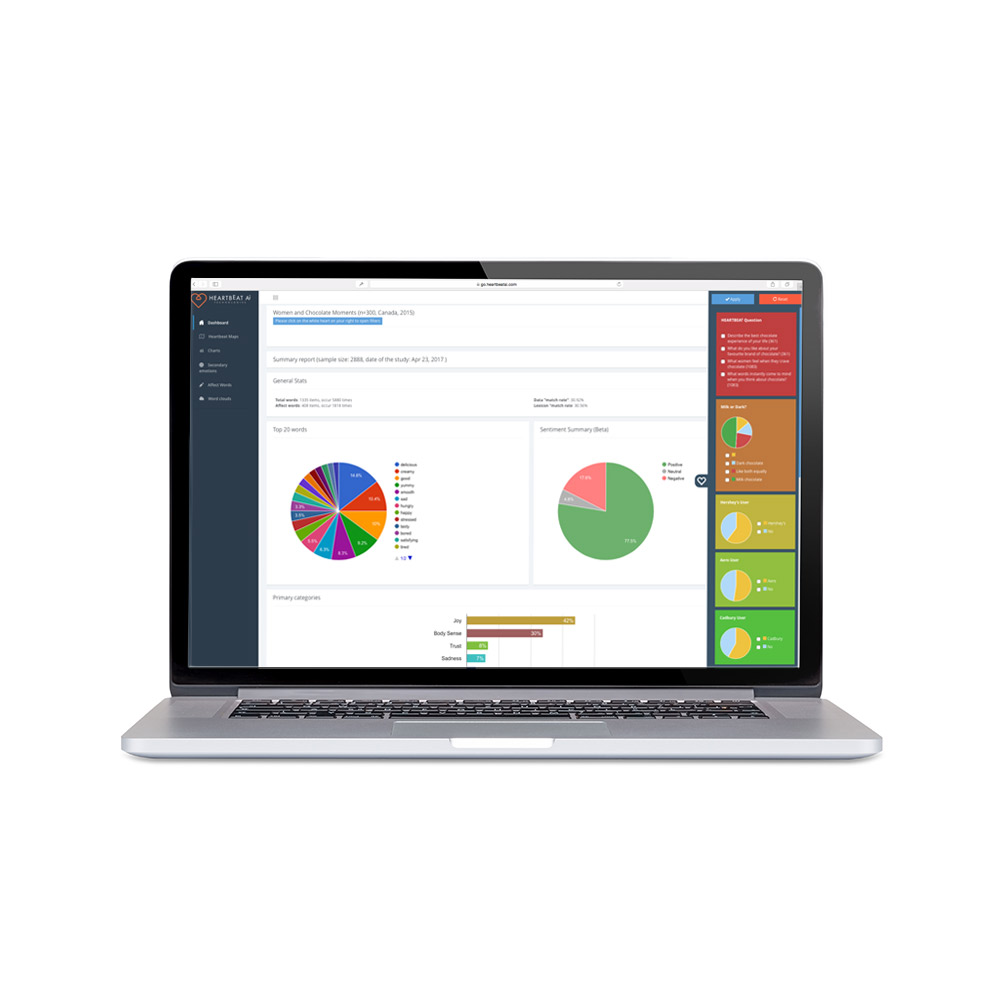 A topline dashboard includes top words and phrases, sentiment summary, a primary emotion chart and top secondary emotions. Each section can be filtered by metadata, such as demographics.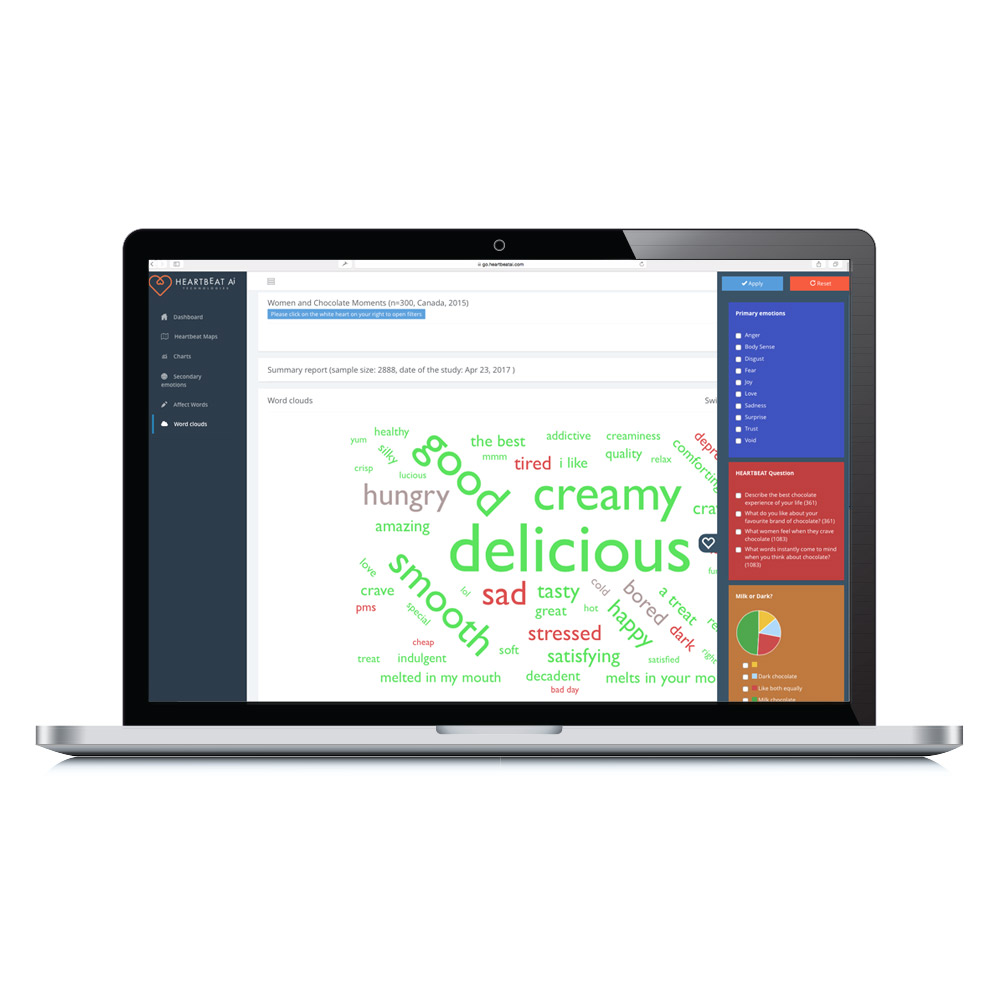 Not your usual word cloud
Word clouds include only emotion words and phrases. You can filter by primary emotions (for example, Joy, Trust, Fear) or metadata (for example, gender, country).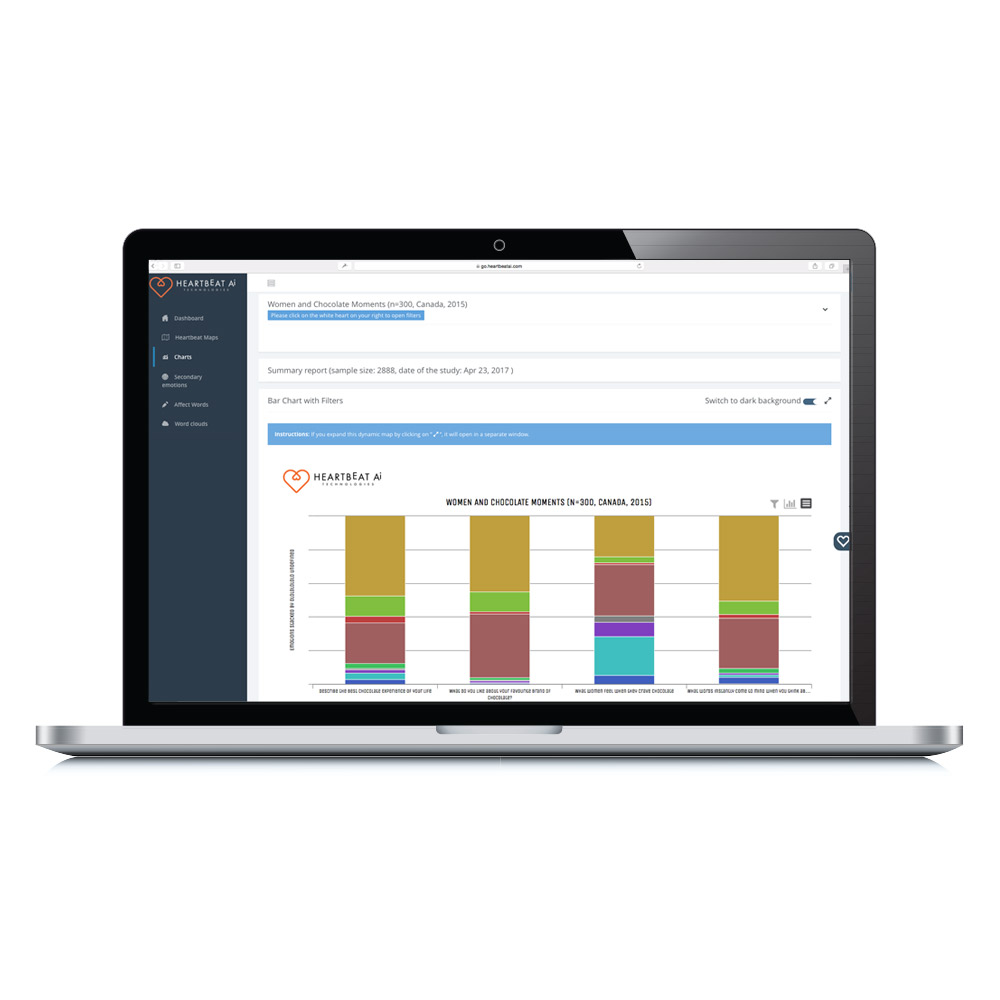 Chart the emotional journey of your customer
Summary charts show differences between questions or demographic groups. For example, this report shows a dramatic difference between emotions that women feel when craving chocolate (sadness and anger) compared to eating their favourite chocolate (joy and pleasure). Check it out for yourself.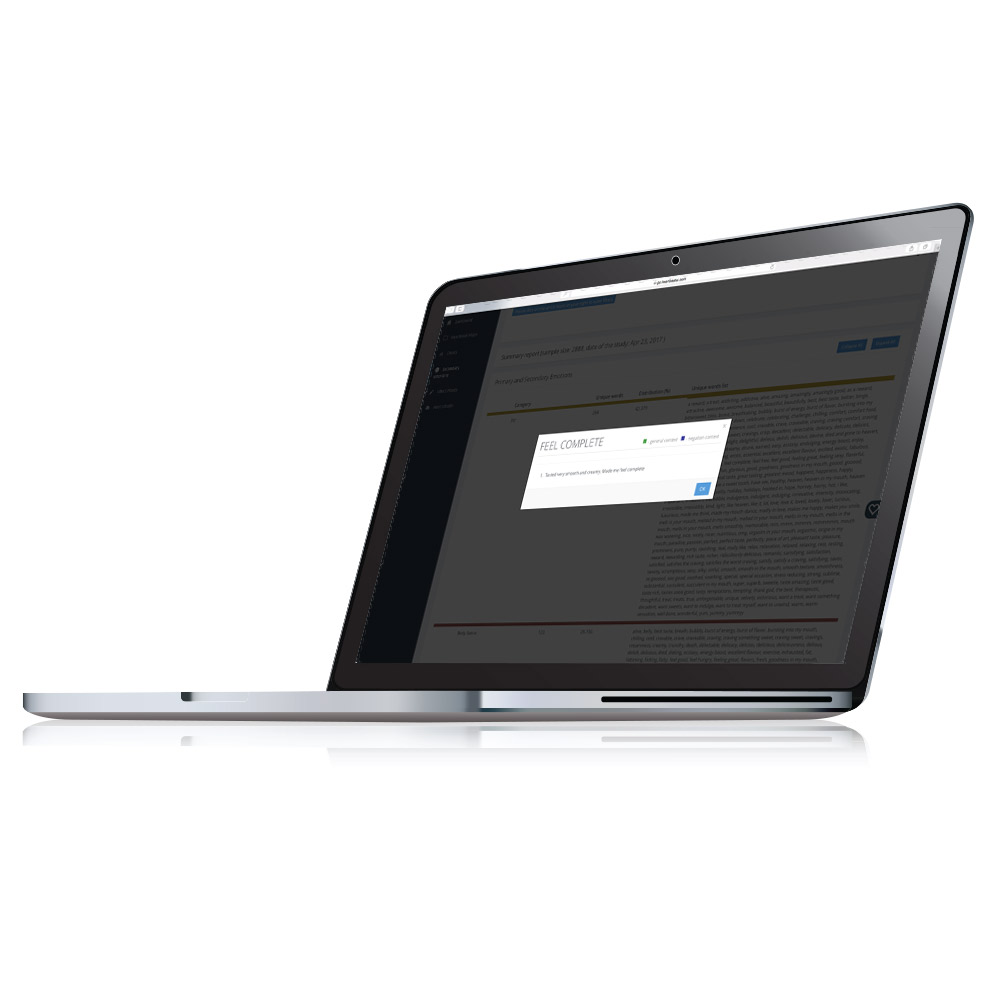 It's a transparent tool with drill-downs and verbatim word usage for each primary emotion. You can see exactly what words were categorized and the exact phrases these words came from.